Several Tennessee wrestlers have worked their way into the most current NCWA rankings. The rankings, used to help in seeding purp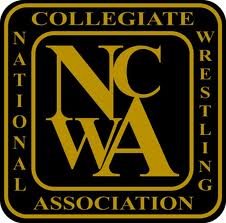 oses for upcoming conference and national championships, are cumulative throughout the season and comprised of points from last season's finish as well as points for tournament placements and individual wins along with bonus points for pins, techs, and majors.
Middle Tennessee State tops the in-state schools with 7 ranked wrestlers. Carlos Garcia, the former McGavock stand-out, sits 4th at 141lbs with his 12-1 record and 66.95 points despite a recent injury that has the rest of his season up in the air. Josh Feuerbacher's 9 pins and 15-1 record have him climbing the rankings at 149lbs with 92.45 points. The former Blackman stand-out's stellar first year campaign has raised eyebrows during his rise to 5th within his weight class. Freshman 157lber Mike King's 14-6 record has compiled 65.10 points this season and has him just outside the top 5 with a 6th place ranking for the former Beech Buccaneer. Former Walker Valley Mustang Lawrence Cotton sits just outside the top ten of 165lbs with an 11-3 record and 55.05 points. Lawrence County wrestling alumni Daniel Devers's 11-2 record has him currently 5th at 184lbs with 68.50 points. Former TSSAA A-AA 195lb State Champion, Tyler McClendon, has reeled off 11 wins in his last 12 NCWA matches (his lone loss in that stretch was a decision loss at 235lbs) and is good for 2nd at 197lbs with 84.95 points. Austin Wells rounds out the list of ranked Blue Raiders. The former Blackman Blaze TSSAA Heavyweight runner-up has amassed 95.85 points with his 18-3 record, which has him sitting atop the 285lb rankings. Despite a rocky start, Wells has reeled off 17 straight wins and has him eyeing the podium in march.
The Memphis Tigers are the only other Tennessee program with a ranked wrestler. Ben Kuntzman joins Austin Wells in the 285lb rankings at 14. Kuntzman is one of the few wrestlers that have notched a win versus Wells this season, and leads a talented group of Tigers that are seemingly on the verge of breaking through to the national spotlight. Jordan Greene, who has wrestled out to the blood round each of the last two seasons, has been limited by ROTC commitments this season and may end up taking a redshirt, and  Nathan Enzor's freshman season came with high expectations as the team's first scholarship wrestler, but the former Arlington TSSAA state placer has yet to have that breakthrough moment.
Tennessee's Tanner Reynolds lacks the points to breakthrough in the rankings, but his strong blood round finish in last season's National Championships seemingly point to another stretch run by the former Ravenwood state runner-up. Chip Brothers, Jackson Beggs, Beau Badon, Andrew Welch, and Jamarious Julius could also make runs in their respective weights despite not having enough points to break into the national rankings.
All three Tennessee programs, along with ETSU, compete within the NCWA Mid-Atlantic Conference, who's championships will be held at MTSU this season on February 27th.